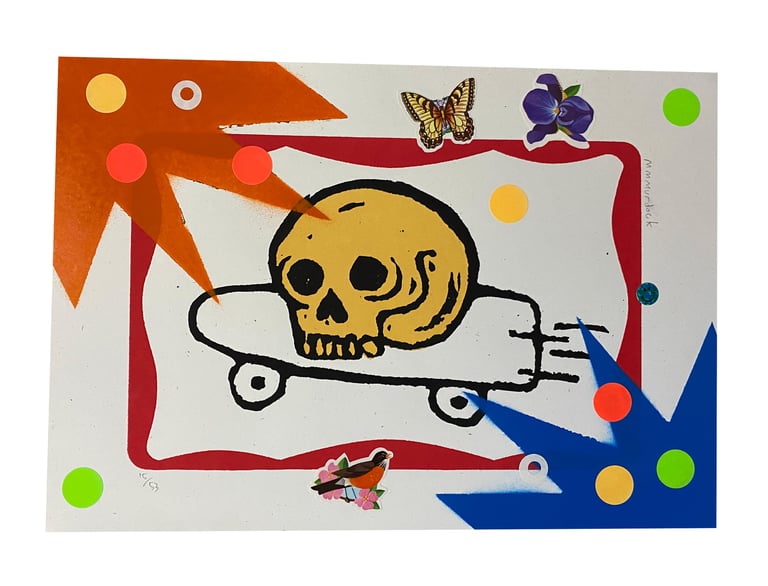 A friend made a stack of these for me forever ago. I gave most of them away and found 8 hiding in the studio. I decided to have some fun with these last ones. It is a 3 color screen print on heavyweight paper (unframed) and I've embellished these ones with spray paint and some fancy old stickers I found at my grandmas house.
Print size is 9" x 13"
It's a numbered edition of 53 but there's only these 8 of the stack that get all wacky.
They are all slightly different and will be sent out at random.